'Space To Be You' Pod Design Contest 2023 Winners & Honorees
Kingston, Ontario | December 16, 2022

This "Space To Be You" pod design contest celebrates designers' innovation and critical thinking, through SnapCab's custom pod designs. Designers were asked to put their creativity to the test by designing a custom pod for the chance to bring it to life, and win an all-expense-paid trip to NeoCon 2023, next June in Chicago!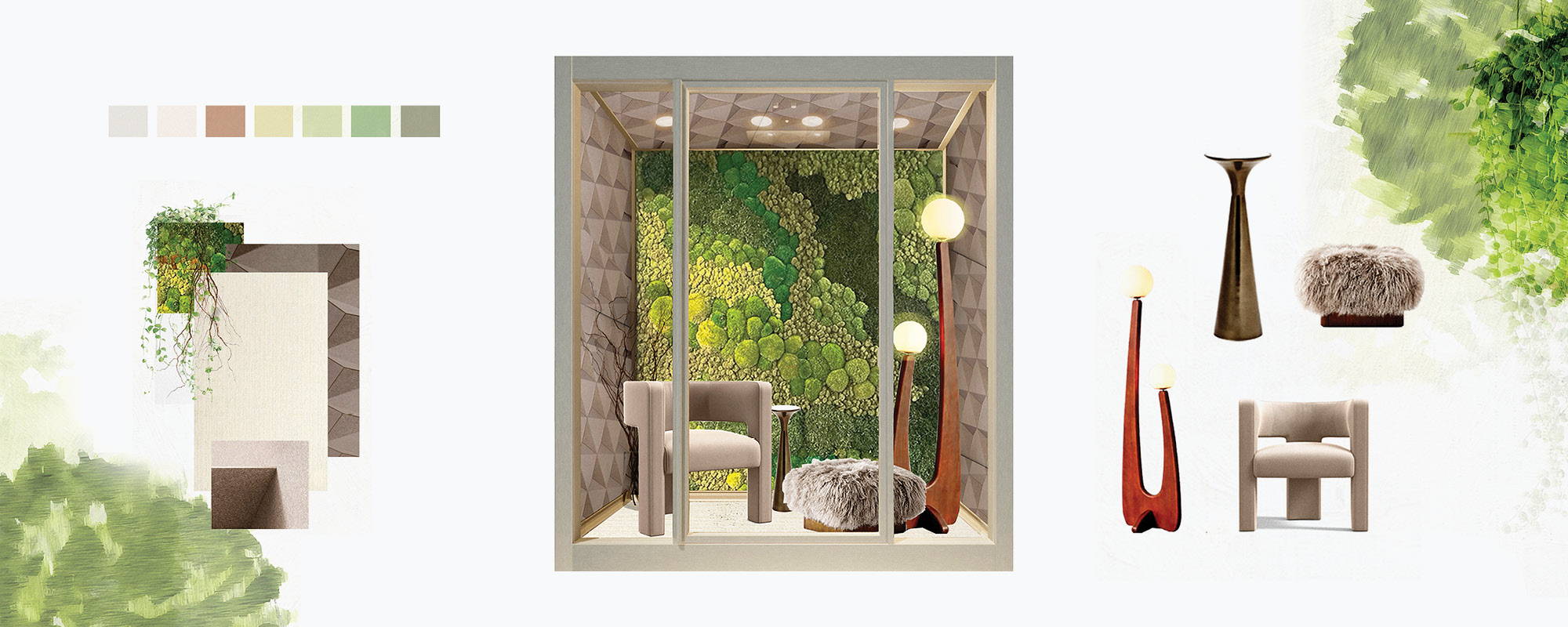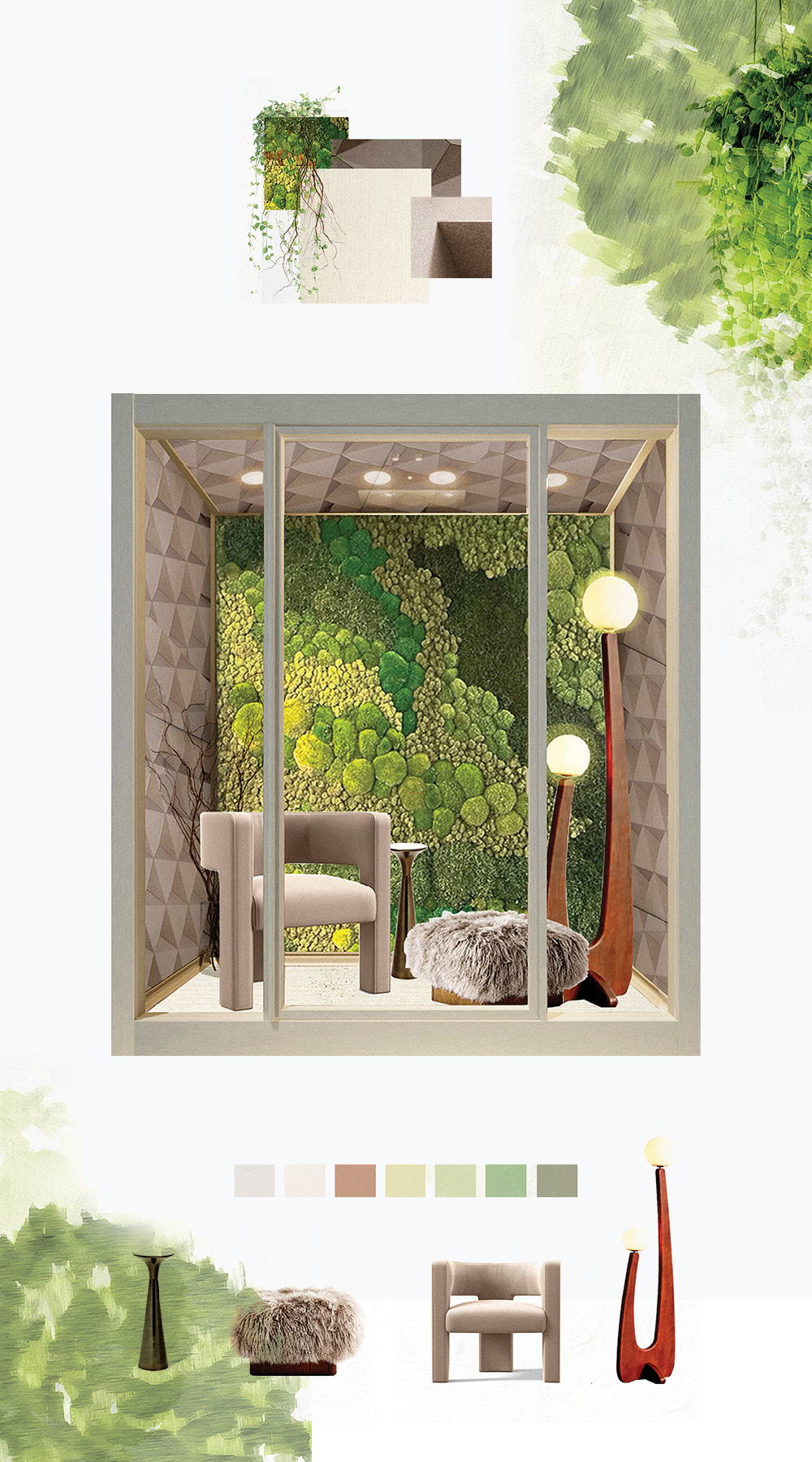 An ethereal biophilic design where serenity meets imagination. Nature infused design transforms the pod to that of a tranquil haven cultivating curiosity. Deploying the geometric dimensionality in the "Hex" acoustic panels to add visual interest and distinctive audial privacy. A refuge from the outer world where one can unwind. Subdued neutral tones blend together to create a neurosensitive environment without sacrificing the vividness of nature, as "Moss Green Wall" brings the space to life, without the need for regular care.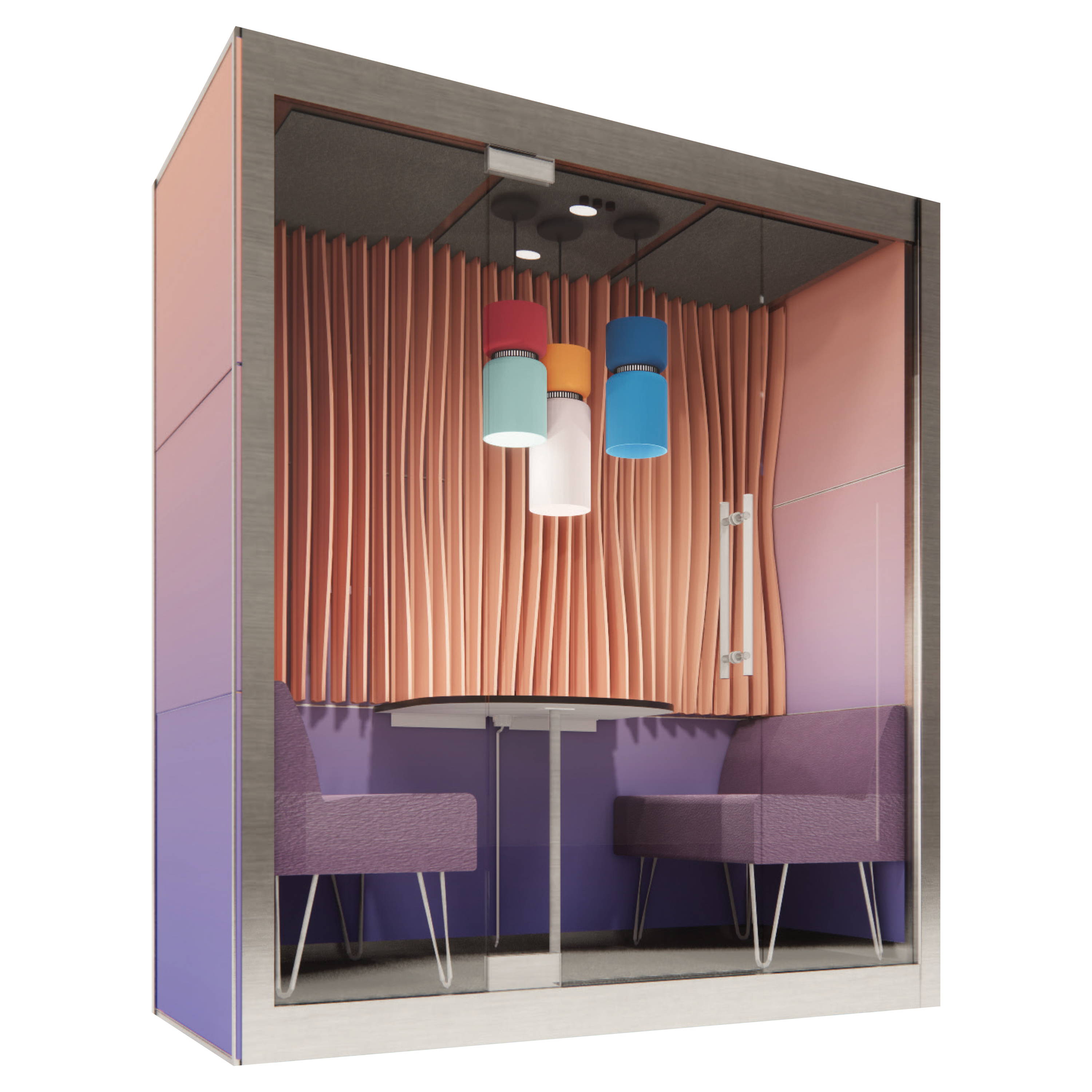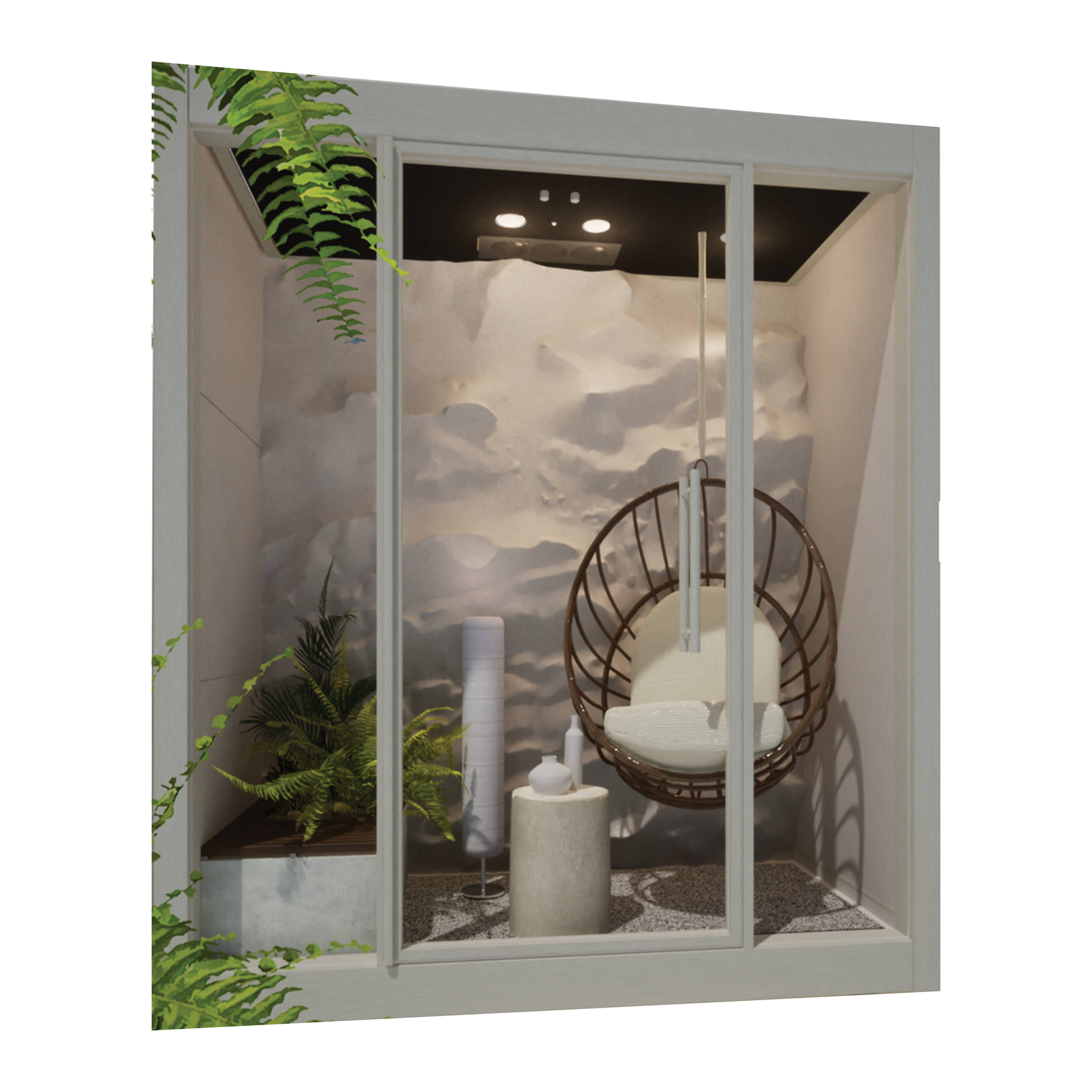 Designer: Mustafa Abdulrahman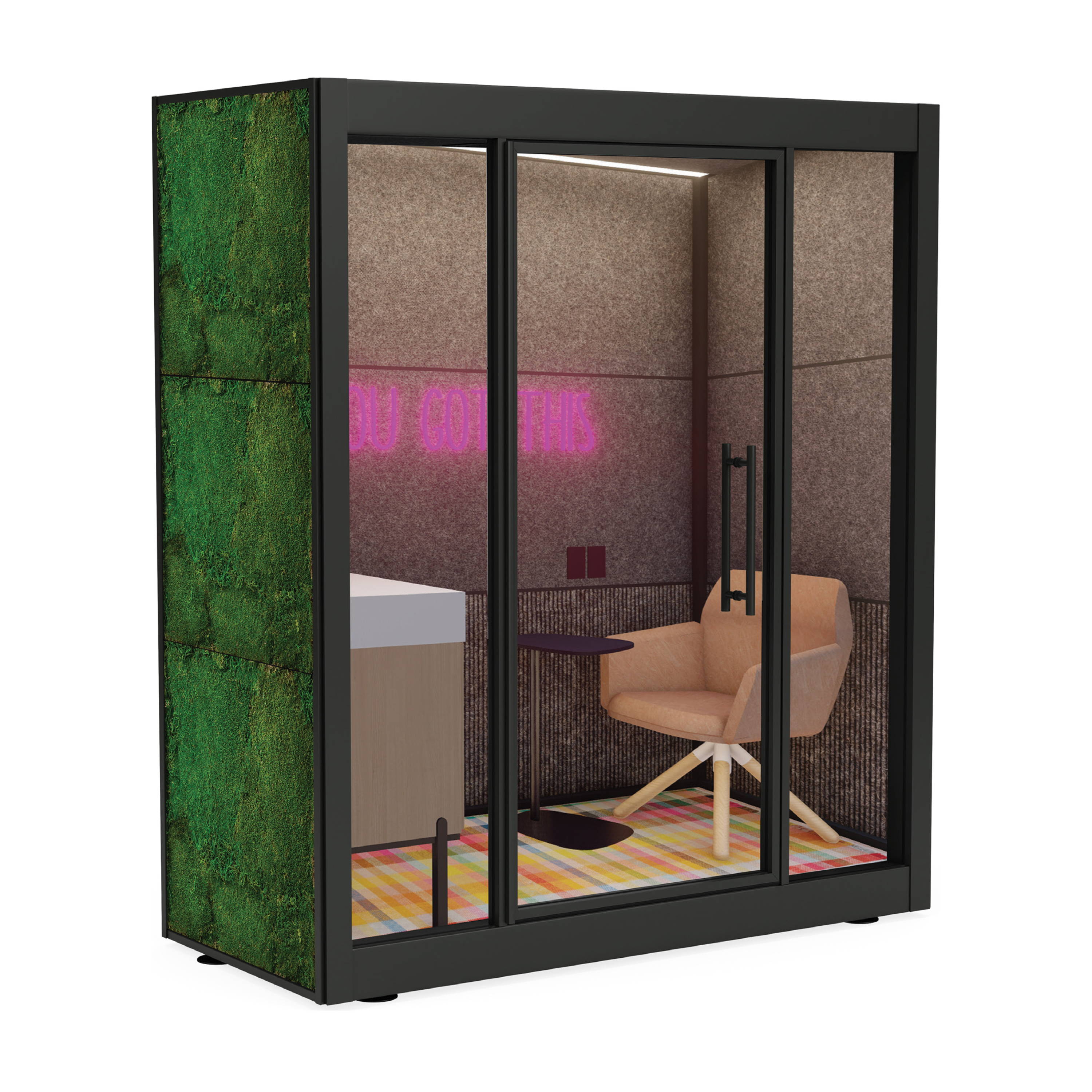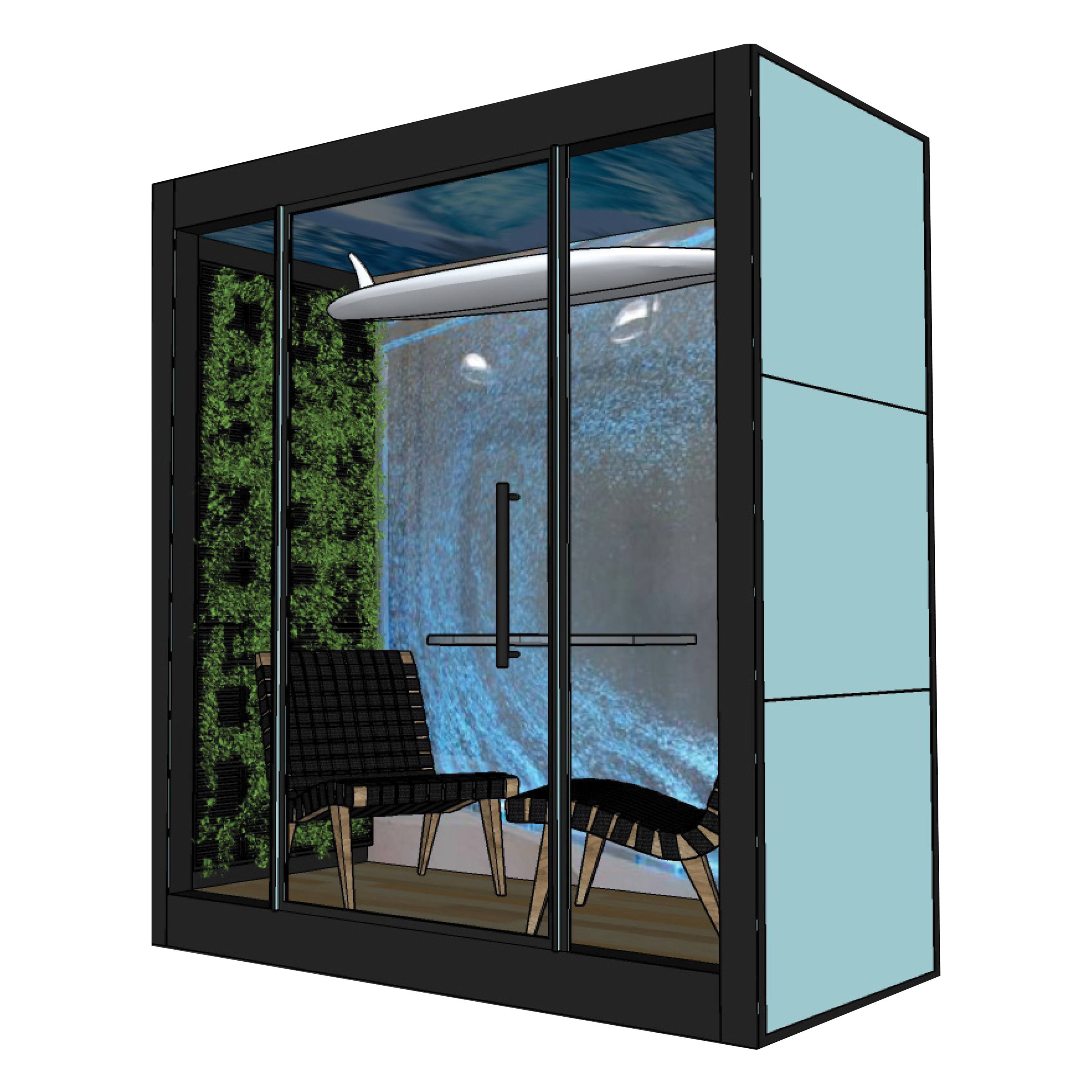 Designer: Josh Franco & Lana Archer
Since 1983, SnapCab has been a leader in developing workspace privacy solutions. SnapCab Workspace offers a flexible kit of parts that is designed with a customizable frame, panels, finishes, colors, furniture, accessories and more. These isolated pods for the open office are moveable, simple to clean and can be combined with the SnapCab Connects walls to transform any workplace.