Lean Tours are currently suspended due to COVID-19

SnapCab is excited to offer you regular Lean Culture Tours at its Kingston, Ontario location.
Please read the information below to learn more. Registration required.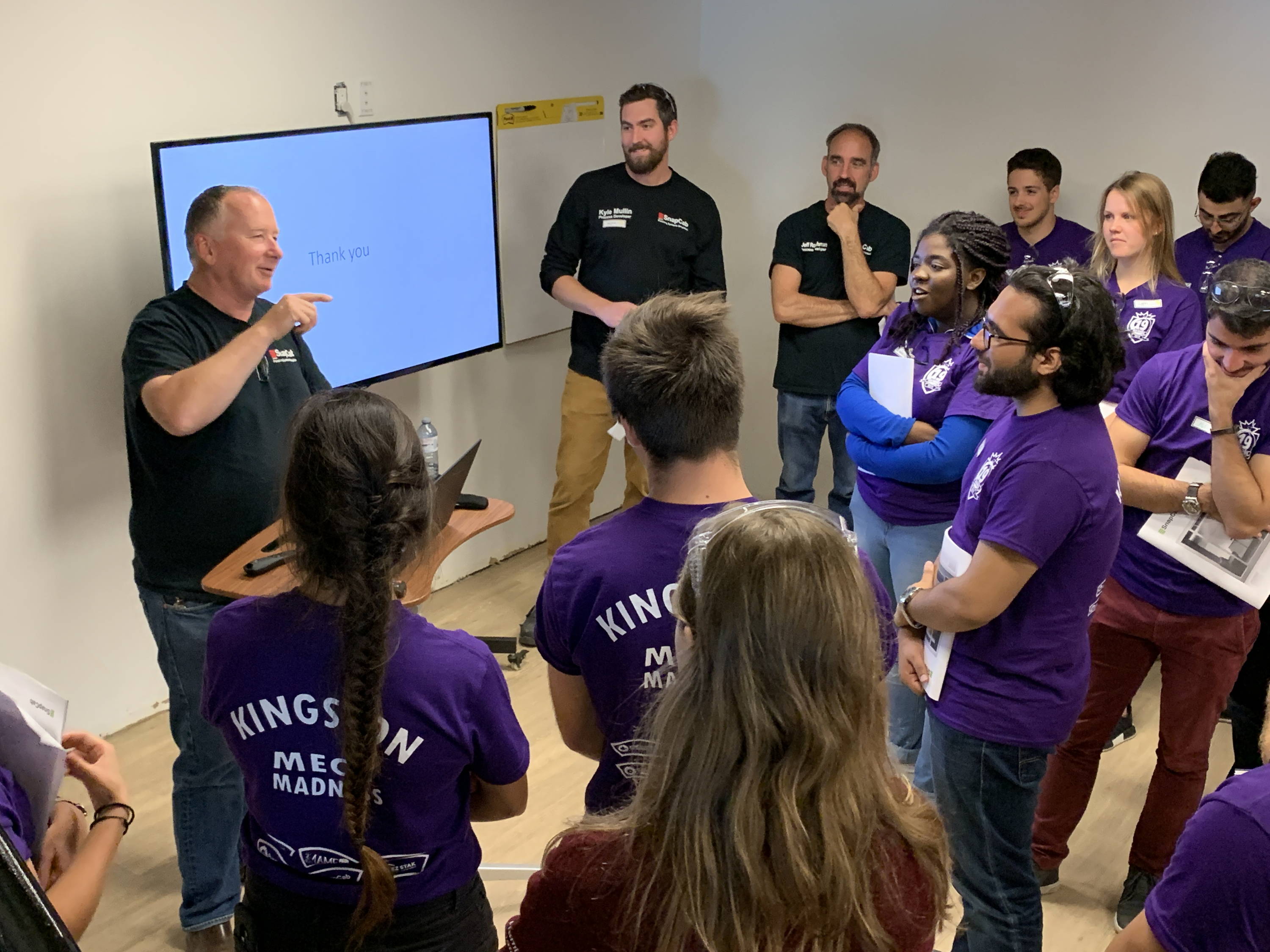 What is a SnapCab Lean Culture Tour?
During one Tuesday in every month, we guide visitors on our Lean Tour so that they can learn about how SnapCab embraces lean philosophies, and gain knowledge and inspiration so they can implement lean in their own lives and businesses.
Why Lean?
Lean manufacturing is an integral part of the SnapCab story. Our repeatable processes, driven by lean best practices (such as 5S, Kanban, Kaizen and standard work) allow us to eliminate waste, reduce cost, ensure timely delivery, and remain highly responsive to customer needs. This enables us to provide outstanding quality at lower prices.
We also prize continuous development and innovation. By empowering our team members to identify challenges and create solutions, we are able to improve today – and deliver even more exceptional interiors to our customers tomorrow. Paneling systems simplified. It's our promise to each and every customer.
Lean Tour Format
Safety Consideration: Please wear closed-toe shoes
Time Commitment (January to April): 1:30 p.m. - 4:30 p.m.
Time Commitment (May to December): 8:30 a.m. - 11:30 a.m.
Format: Classroom training, tour and conversation with SnapCab team members
Cost: Free!
See for yourself how SnapCab upholds their lean standards by joining one of our upcoming Lean Tours!
Register Now
Please register for either a Lean Tour or a Company Culture Tour through the form below.

[Lean Tours are currently suspended due to COVID-19]

To learn about touring our Warrington, Pennsylvania location, please click here!

Questions or comments?
Please contact Contact Us!