Company culture is very important to us. SnapCab's intention is to create space for communities of usefulness both for our customers and within our organization. We strive for an environment that empowers people to be kind, be authentic, and create order.

To align with that idea, the Workspace slogan is Space to Be You. Not only do we create products that allow our customers to create flexible spaces, but we welcome team members who want to be true to themselves while working toward a common vision.

Are you looking for a career with purpose? SnapCab may have a position just for you!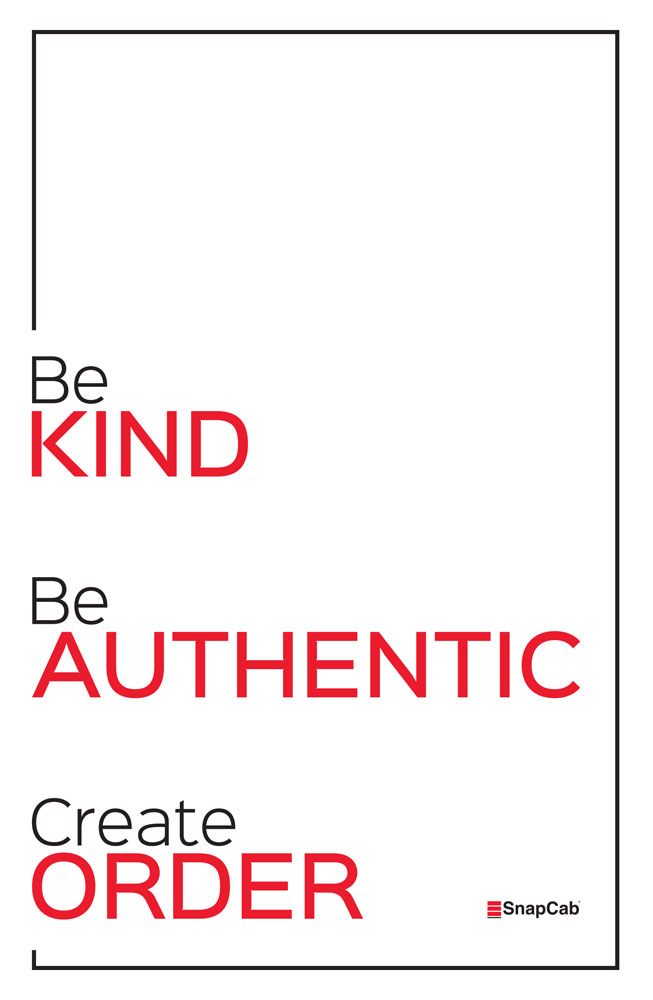 Highlights of a Career at SnapCab Include:

• Above-average wages
• Varying work schedules
• Outstanding health and dental insurance
• Generous paid time off and holidays
• Opportunities for training and advancement
• Incentives for personal growth and outstanding performance
Company Culture Tour

We invite people from all walks of life to learn about SnapCab's lean culture. Our goal is to inspire you to improve your work and life by embracing a culture of continuous improvement, a fear-free attitude, and a willingness to fix what bugs you. This is one small way that we try to give something back to the community.

Register for a SnapCab Company Culture Tour!